BATHROOM VANITY TOPS WORCESTER MA, GREAT PRICE & 100% SATISFACTION!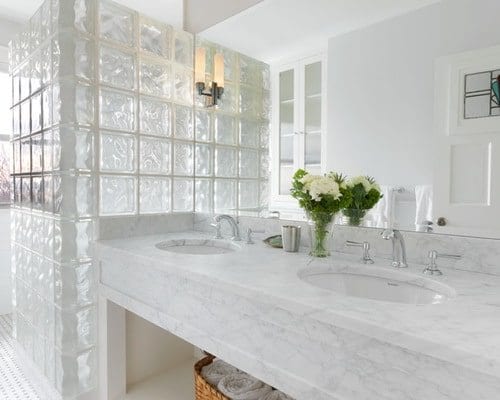 LIMITED TIME ONLY
Sign Up and receive $250 of your Quote!
Kitchen countertops and vanity tops for bathrooms are crucial factors that real estate agents and potential homebuyers consider in valuing the worth of a property and buying a property respectively. Besides, they top the list of materials for any remodelling project.
Vanity tops for bathroom offer more benefits than other the sink because vanity tops offer the space more convenience. Using vanity tops not only ensures practical use but also creates a stylish view for the bathroom. Besides, vanity tops Worcester are available in different styles and patterns to blend with the existing d'cor and style.
# Granite Bathroom Vanity Tops Worcester Ma
Granite vanity tops are durable with a longer life span than synthetic materials. Their strength is rated next to diamond; so, they can withstand pressure and will not get damaged easily even when heavy items fall on them. Granite vanity tops are suitable for bathrooms that will be used often and by many people.
Granite vanity tops are beautiful and available in different sizes and patterns to fit in any bathroom and enhance its aesthetic. Like any other room, bathrooms also deserve the best. Installing granite vanity tops transforms bathrooms and make them more appealing. Having a granite vanity top for bathroom offers a great way to start the day.
Moreover, granite vanity tops are exposed to water in the bathroom but their resistance to water makes them perfect for any bathrooms; in that, granite vanity tops will not absorb water like wooden counters that get damaged after a short time.
# Marble Bathroom Vanity Tops Worcester Ma
Marble vanity tops for bathrooms are the suitable and perfect improvement products to make a statement with your bathroom. They add a luxury view
and inestimable value to the property by serving both functional and aesthetic purposes. Whether a property is new or old, marble vanity tops help to enhance the appeal of the bathroom.
Vanity tops Worcester are available in amazing patterns and colors that can complement the existing theme and style of the bathroom without causing a conflict. Marble vanity tops add a modern look to any property irrespective of how long it has been constructed. They are a great way to transform the bathroom.
Another wonderful benefit of marble vanity tops is the ease of cleaning and maintenance. They do not absorb water, so they can be cleaned with a damp cloth. But, acidic liquids can damage the polished finish of the marble vanity tops.
# Contact Granite Brothers For Bathroom Vanity Tops Worcester Ma
Do you want to transform your bathroom? Are you searching for a way to increase the value of your property? Do you need a reliable and skilled contractor to help fix and transform your bathroom? You are at the best place.
There is no better way to make a statement with your bathroom than installing marble and granite vanity tops. Add a touch of class, elegance, and timeless style to your bathroom and feel satisfied anytime you visit the room.
At Granite Brothers, we offer high-quality products at factory direct prices because we import directly from the source. We also have highest quality craftsmanship available for perfect design and installation. Our products and services are 100% satisfaction guaranteed.
We offer free project design. Contact our customer care for more information. At Granite Brothers, we are dedicated to the transformation of your property.