KITCHEN COUNTERTOPS WORCESTER MA, GREAT PRICE & 100% SATISFACTION!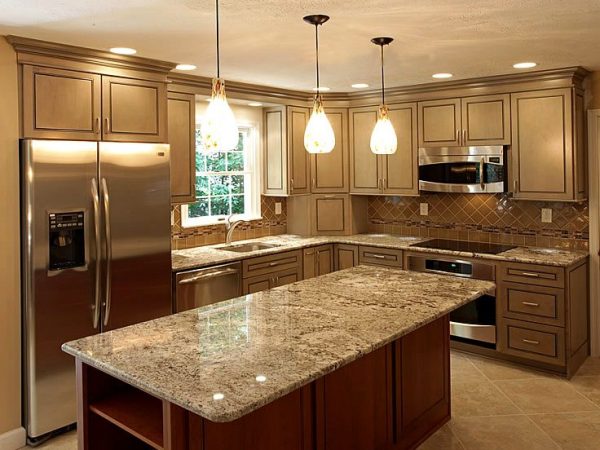 LIMITED TIME ONLY
Sign Up and receive $250 of your Quote!
Are you searching for the perfect countertops for your kitchen? Do you want to install highest-quality kitchen countertops Worcester Ma has to offer? Are you remodeling your kitchen and need a professional services for installation? You do not have to search any further;the Granite Brothers is your one stop shop for high-quality kitchen countertops.
Kitchen countertops are the beauty of any kitchen; therefore, they are indispensable.They add not only to the beauty of the kitchen but also serve as work surfaces for dishes preparation and places to set hot cooking utensils from the oven or stove.Countertops feature prominently in a kitchen and add to its appeal as much as kitchen cabinets do.
# Best Custom Kitchen Countertops Worcester MA Has To Offer:
If you are remodeling your current kitchen or planning a new one, you need to give thought to the type of countertop that is perfect for you because there are several options available in the market, which can be overwhelming.It is, however, possible to have your dream kitchen countertop that fits in with your budget and taste, and matches the current d'cor in the kitchen.
When deciding the perfect kitchen countertops for your kitchen, there are necessary factors to be considered that will determine the ideal product for your kitchen.
# Design Factors for Kitchen Countertops:
the overall appearance and theme you want for your kitchen
the countertops that fit in with the existing cabinetry, d'cor, and functionality
ease of cleaning and maintenance
budget for the purchase and installation.
type of material for countertops: granite countertops, marble countertops, quartz countertops
If you wish to make a statement with your kitchen in terms of aesthetic and functionality, granite countertops are the best choice.They have not only an exquisite beauty that transforms the kitchen but also features such as durability and resistance to scratches and stains, which are prerequisite features of high-quality countertops.
Add elegance and class to your kitchen with kitchen countertops Worcester Ma.The Granite Brothers has a large collection of options to help make your dream come true.Kitchen countertops are available in a wide variety of designs to create a wow effect in your kitchen.
Irrespective of how much you spend, installing countertops goes a long way to determining the final results.Therefore, hiring a professional for the purchase and installation of your kitchen countertops Worcester Ma cannot be overemphasized.
Contact the Granite Brothers for highest-quality countertops and perfect installation that will look stunning, appealing, and functional for a long time.We have decades experience and pride in excellent services that make our clients satisfied.We look forward to working with you.