LIMITED TIME ONLY Free Double or Large Single Sink a $225 Value!
60+ sqft kitchen minimum
Custom Kitchen Cabinets Worcester MA - Granite Brothers (508) 500-8739
CUSTOM KITCHEN CABINETS , GREAT PRICE & 100% SATISFACTION!
Best Quality
Countertops,
Vanity Tops, Sinks & RTA Or Custom Cabinets.
100% Satisfaction Guarantee!
Speak to a Kitchen Expert Now – Call Now !!!(508) 500-8739
Free In-home Estimates and Kitchen Design.Get a Free Consultation Today!!
Have an expert kitchen & bath designer give you a No-Cost In-Home Consultation and Estimate for your project. No Hassle & No purchase obligation. Simply enter your details here
High-Quality Craftsmanship
Best Value Guaranteed
Free Kitchen Design
Local & Family Owned
Unmatched Customer Service

1 Year Installation Warranty
Fast Turn Around Time
Free In-Home Estimates
100% Satisfaction Guarantee
Free 15 Yr Anti-Stain Warranty
LIMITED TIME ONLY
A FREE DOUBLE SINK UPGRADE WORTH
$250!
Granite Brothers
Custom Kitchen Cabinets In Worcester Ma
* Factory Direct Countertop Fabricator And Installer*
Get Countertops Direct From The Factory And Get The Best Price
No Middle-Men Like Other Stores!
 All Our Services:
Wholesale CountertopsVanity Tops SinksRTA & Custom CabinetsKitchen RemodelingBathroom Remodeling
Do you live in Worcester Ma? Do you Want to Remodel & Improve your Kitchen With Custom Kitchen Cabinets? At Granite Brothers,We provide the Best Custom Kitchen Cabinets In Worcester Ma and we can help you from design, material selection, choosing the best options, and getting your Services at a discount.Our high quality plus discount will amaze you.
Our Experts (Granite Brothers) have been working in the remodelling industry and countertops for over 15 years. We are highly experienced with full remodels and project management. This experience has given Us a massive advantage to help our clients to obtain quality Services and ensures the value of their homes.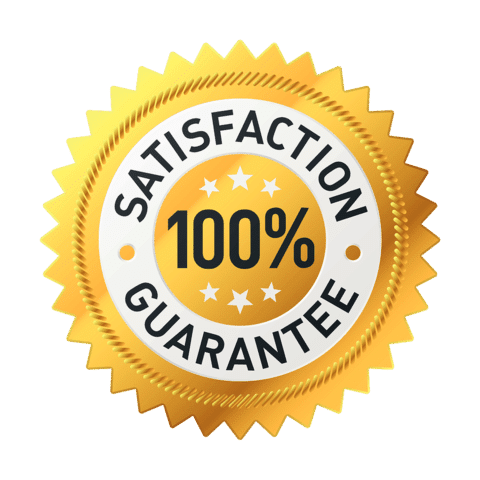 We offer High-Quality Vanity Tops, Sinks, RTA Or Custom Cabinets & Countertops Design, Fabrication, and Installation in Massachusetts and surrounding areas. Our Experts (Granite Brothers) have more than 15 years of experience in both natural stone countertops and engineered stone countertops materials like quartz. Our high-quality craftsmanship includes our minimal and near-invisible seams. Our Main Goal is on offering Best Quality countertops at the best value with a 100% satisfaction!
Why Choose Custom Kitchen Cabinets?
Cabinets are the focal points of any kitchen to accentuate the taste, class, and elegance of a kitchen. Cabinetry highlights the functions and appeal of the kitchen. They offer practical solutions to the needs of the kitchen and enhance its value. Furnishing companies manufacture different types of cabinetry to meet different needs and requirements.
However, each kitchen is unique and different from another; so, looking for custom kitchen cabinets is not a wrong move. It may be a taxing task to search for the perfect cabinetry for your kitchen from the plethora of collections available in the market. In such a situation, customized kitchen cabinets save the day.
Custom Kitchen Cabinets Notes:
Our custom kitchen cabinets offers an exquisite variety to meet the demands of the homeowners. In reality, the most attractive type of kitchen cabinets is the customized kitchen cabinet. But they are not only attractive but also functional.
Customized kitchen cabinets are made according to the requirements of the homeowner about the kitchen needs. Every kitchen is unique and furnishing it with custom kitchen cabinets helps to create an identity and personality for it; thus, allowing it to tell its own story. In most cases, custom cabinets are preferred to stock cabinets as an extension of the overall home theme, class, and elegance.
Benefits of Custom Kitchen Cabinets
They Enhance the Aesthetic of a Home: Customized kitchen cabinets help to underscore the exquisite attractiveness of a home. Since they are made with specific requirements and demands of the homeowners, custom cabinets are carefully and creatively designed to meet these needs. Little wonder they look exquisitely beautiful.
They Upgrade the Functionality of the Kitchen: Made from the predetermined purposes in mind, custom cabinets usually meet the storage needs of the kitchen and make the kitchen not only attractive but also functional. So, custom cabinets are as functional as stock cabinets; just that they are specially made for you and your kitchen.
They Are High-Quality: Custom cabinets are usually of high-quality to serve the purposes they are intended. Furnishing companies usually use excellent materials to justify the demand for the tailor-made cabinetry.
They Increase the Home Resale Value: Custom cabinets are a huge investment that can increase the kitchens value by up to 60%. As a result, several homeowners spend a lot of time and money to get the perfect custom kitchen cabinets for their kitchen to increase their real estate value.
Contact Us For Custom Kitchen Cabinets In Worcester Ma 
Hire Us And Enjoy The Following Benefits:
Factory Direct PricesGrade A Quality StoneBest Value GuaranteedInstallation WarrantyUnique & Exclusive ColorsHighest Quality CraftsmanshipReliable Customer Service100% Satisfaction GuaranteeFast Turn Around Time

CALL US FOR A DESIGN CONSULTATION (508) 500-8739
Our Main Goal is on offering Best Quality countertops at the best value in the area with a 100% satisfaction!  Contact us today to talk with a countertop expert Or To Get a Fast Free Estimate