KITCHEN REMODELING, GREAT PRICE & 100% SATISFACTION!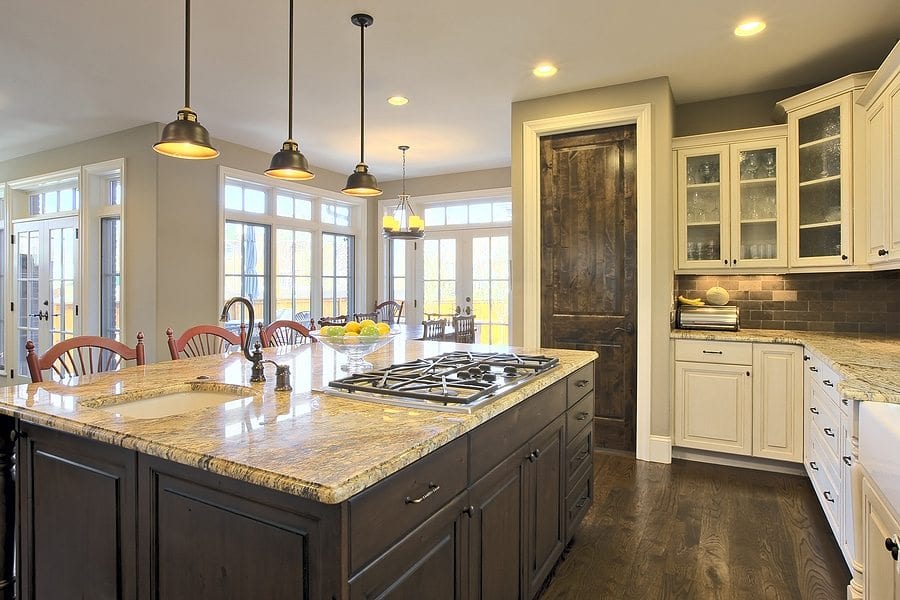 LIMITED TIME ONLY
Sign Up and receive $250 of your Quote!
Are you considering remodelling your kitchen? Do you want to enhance the functionality and aesthetics of your kitchen? Are you searching for an experienced contractor that will help upgrade your current kitchen to modern and exclusive kitchen of your dream?You are at the best place;the Granite Brothers provides the most modern and perfect kitchen remodelling services that make your wishes come true.
# Why Hire a Professional For Kitchen Remodeling?
Kitchen remodeling needs the services of the best kitchen remodeling contractor. The remodeling process involves a lot of technicalities that only a professional can painstakingly handle. Your kitchen may lack storage space or passage, adequate lighting, or the entire setup is outdated. Whatever the reason, remodeling your kitchen will make a significant impact on the appeal, feel, and value of your home.
One factor considered by real estate investors when buying a home is the state of the home's kitchen. Therefore, if you are thinking about selling your home soon, kitchen remodeling offers you the perfect opportunity to increase the pool of potential buyers and also increase the value of your home.
# Professional Kitchen Remodeling Adds Functionality
Besides, if you want to improve your culinary skills due to many cooking shows on the TVs recently, upgrading your kitchen to the professional style, where space and budget permit, is the way to go. The Granite Brothers will help transform your kitchen into an amazing, multifunctional, and attractive kitchen.
Kitchen remodeling is a complex procedure that involves structural construction, plumbing, and electrical work, ductwork, and other spheres. Meanwhile, remodeling your kitchen may not be as comprehensive as indicated but will require an upgrade without altering the entire structure of the kitchen. To achieve this, you should contact a professional contractor.
If you do not want an outright kitchen remodeling involving demolishing the existing kitchen and rebuilding from scratch, there are other options that would leave everyone with a wow expression.
# Other Partial Kitchen Remodeling Options Include:
Replacing sinks and faucets
Floors and walls tiling
Installation of kitchen backsplashes
Replacement of cabinets and countertops
Installing new lighting fixtures and under cabinet lights
Replacement of appliances.
At the Granite Brothers, we consider a lot of options based on your budget to let you have the best of Kitchen Remodeling. Remodeling your kitchen is only limited by your imagination; contact us and get a plethora of options available to make the dream come true. We provide the best kitchen remodeling services, contact us to transform your kitchen and enhance your home's value. Kitchen remodeling is worth your expense because it is an investment that is guaranteed to provide good returns on investment.